2021 "Virtual" Blending Competition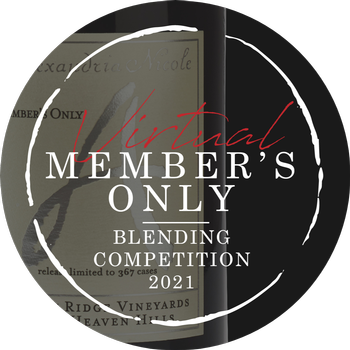 SOLD OUT - Please send a request to wineclub@ancwines.com to be added to our waiting list
April 10, 2021 | 3:00pm | Virtual Blending Session
April 24, 2021 | 3:00pm | Winner Announced
Wine Club Members are invited to join us for our 13th Annual MEMBER'S ONLY Blending Competition!
The Blending Competition is held annually to produce the exclusive Member's Only wine. Bring all your wine knowledge to the table to create the next Member's Only Blend. We give you all the components and tools to create your perfect blend. True to our motto 'Serious Wine – Fun people' this event includes a little friendly competition among your fellow blenders and all blind judging makes this a legit blending game!
Zoom sessions will introduce you to the process and your fellow competitors and then we will meet again to announce the 2021 Winner!
This event does sell out quickly, so purchase your tickets now.
Note: Non-Refundable
Limited to only 30 seats! Max of 2 tickets per membership