| Sun | Mon | Tue | Wed | Thu | Fri | Sat |
| --- | --- | --- | --- | --- | --- | --- |
| 25 | 26 | 27 | 28 | 1 | 2 | 3 |
| 4 | 5 | 6 | 7 | 8 | 9 | 10 |
| 11 | 12 | 13 | 14 | 15 | 16 | 17 |
| 18 | 19 | 20 | 21 | 22 | 23 | 24 |
| 25 | 26 | 27 | 28 | 29 | 30 | 31 |
Featured Wine Club Member Events
April 2018
2018 Blending Competition & Winemaker Dinner
1:45 PM to 7:30 PM
Sat, Apr 28, 2018
Venue:
Destiny Ridge Vineyard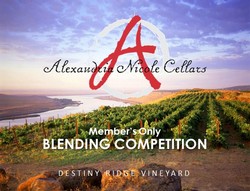 Destiny Ridge Vineyard | April 28, 2018 | 1:45pm - 7:30pm
SOLD OUT! - Please email wineclub@ancwines.com to be added to our waiting list.
Wine Club Members are invited to come join us for our annual MEMBERS ONLY Blending Competition!
Come to the source and join us at Destiny Ridge Vineyard as we blend the next vintage of the Members Only red blend. This year's event will include the Blending Competition, a delicious steak dinner with our winemaker Jarrod Boyle, and transportation to and from the event in a Luxury Motorcoach.
Attendees please arrive at our Prosser Tasting Room (2880 Lee Rd Ste C, Prosser, WA 99350) where you will board a Luxury Motorcoach bound for your exciting adventure at Destiny Ridge for the Blending Competition. Dinner with Winemaker Jarrod Boyle will follow and guests will then return to by Luxary Motorcoach to Prosser Tasting Room.
The Blending Competition is held annually to produce the exclusive Members Only wine. Come master your craft with our wine maker. You could be the next blending champion! Winner will receive 1 case of the Member's Only blend and their name immortalized on every bottle and bragging rights for the next year.
This event does sells out quickly so purchase your tickets now.
Limited to only 32 seats!
Tickets are now available HERE! (SOLD OUT)
Upcoming Events for All
March 2018
2018 Boy's Night Out Poker Night
6:00 PM to 10:00 PM
Thu, Mar 22, 2018
Venue:
Woodinville Tasting Room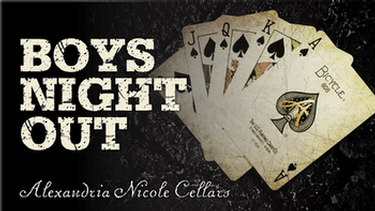 Meet the Winemaker and take his wine! It's Boys Night Out Poker Night at the Schoolhouse.
Join us for a night of Vegas Style fun at the Schoolhouse. Jarrod and Matt will be here to win your wine or lose their shirts.

$20 gets you in the door to watch the games. Includes first glass of wine, food, and as much fun as you can stand.
$45 to get in the game. Includes glass of wine, food, and your "buy-in" — a bottle of wine.

Doors Open at 6:00PM
Tables Open at 6:30PM
Championship Game at 9:30PM

Limited space available. Non-members welcome.

Purchase Tickets HERE
April 2018
Sip & Stretch Yoga 04/07/18
11:00 AM to 12:00 PM
Sat, Apr 7, 2018
Venue:
Destiny Ridge Vineyard
Contact:
Kendall Vasek 5098323877,
events@ancwines.com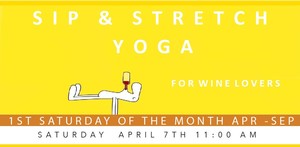 Alexandria Nicole Cellars would like to invite you to join us for Yoga in the Vines! Start your day stretching amongst the vines then reward yourself by joining us to sip on glass of one of your favorites.
Pure Yoga will be instructing classes the first Saturday of the month throughout the summer. Whether you are new to yoga or have been practicing for years, we invite you to bring your yoga mat and join us for this unique experience!
We will be meeting at our Destiny Ridge Tasting Room in Paterson (BIG RED BARN) and we will be heading up to the Estate at Destiny Ridge to enjoy spectacular vineyard & Columbia River views as you stretch. Guests are encouraged to arrive 15 minutes early as we may move our locations around depending on the weather.
Early bird tickets are $25 (Wine Club Members should login to receive their $5/discount) and $30/day of. Price includes a glass of welcome wine.
Guests are welcome to bring a picnic lunch and relax with us for the afternoon.
Purchase Tickets HERE
A Day at Destiny Nordstrom Spa Experience
Sat, Apr 21, 2018 - Sun, Apr 22, 2018
Venue:
Destiny Ridge Tasting Room in Horse Heaven Hills
Contact:
Kendall Vasek 509-832-3877,
events@ancwines.com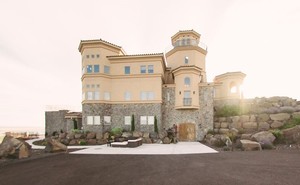 A Day at Destiny | Spa Experience
Sat Apr 21-22, 2018
ANC is teaming up with Nordstrom to bring you an exclusive SPA DAY at our Destiny Ridge Vineyard. Join us for a relaxing skin care treatment followed by a professional makeup application by the Trish McEvoy team while you sip on our favorite spring release wines!
Please book your appointment time HERE
Contact 509-832-3877 or kendall@ancwines.com with any questions.
This event is for those 21+
June 2018
2018 Mediterranean Wine Cruise
Wed, Jun 6, 2018 - Sat, Jun 16, 2018
Venue:
Barcelona to Lisbon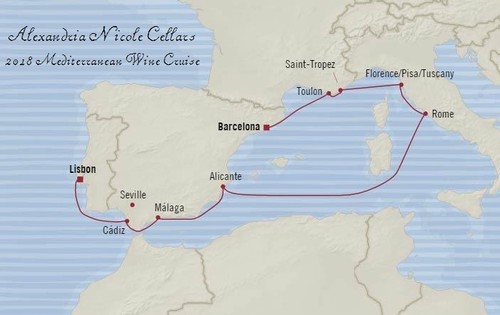 We are excited to announce Alexandria Nicole Cellars is partnering with Oceania Cruise Line for a spectacular 10-day wine cruise from Barcelona to Lisbon, June 6-16, 2018. Come join us and experience European history along with wine tasting, parties, and exclusive wine dinners. For information or to book your cruise please call 1.877.651.7447 or email WineClub@CruiseShipCenters.com.
For full details, click HERE