2020 "Virtual" Blending Competition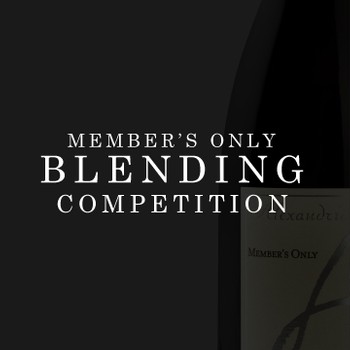 Destiny Ridge Vineyard | April 25, 2020 | 11:00am - 5:30pm
Wine Club Members are invited to join us for our 12th annual MEMBERS ONLY Blending Competition!
Come to the source and join us at Destiny Ridge Vineyard as we blend the next vintage of the Members Only red blend. This year's event will include the Blending Competition, a delicious dinner with our winemaker Jarrod Boyle, and transportation to and from the event in a Luxury Motorcoach.
Attendees, please arrive at our Prosser Tasting Room (2880 Lee Rd Ste C, Prosser, WA 99350) where you will board a Luxury Motorcoach bound for your exciting adventure at Destiny Ridge for the Blending Competition. Dinner with Winemaker Jarrod Boyle will follow and guests will then return to by Luxury Motorcoach to Prosser Tasting Room.
The Blending Competition is held annually to produce the exclusive Members Only wine. Come master your craft with our winemaker. You could be the next blending champion! Winner will receive 1 case of the Members Only blend and their name immortalized on every bottle and bragging rights for the next year.
This event does sell out quickly, so purchase your tickets now.
Note: Non-Refundable after April 13th
Limited to only 36 seats! Max of 2 tickets per membership