Honey Glazed Carrots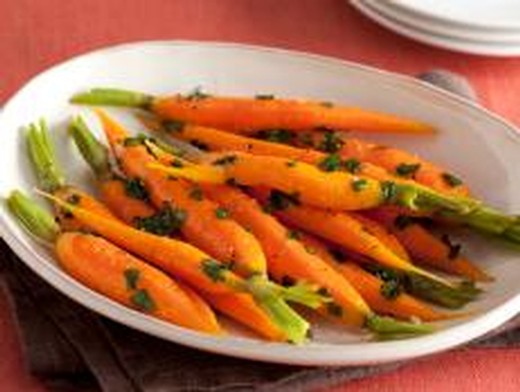 Measurements:
Imperial (US)
Ingredients
1 lb Baby Carrots
2 tbsps Butter
2 tbsps Honey
1 tbsp Lemon Juice
1/4 cup Chopped Flat-Leaf Parsley
Freshly Ground Black Pepper
Directions
In a medium saucepan, bring water to a boil. Add salt and then carrots and cook until tender, 5 to 6 minutes. Drain the carrots and add back to pan with butter, honey and lemon juice. Cook until a glaze coats the carrots, 5 minutes. Season with salt and pepper and garnish with parsley.
Recipe courtesy of Sunny Anderson