Tiny House Gift Certificate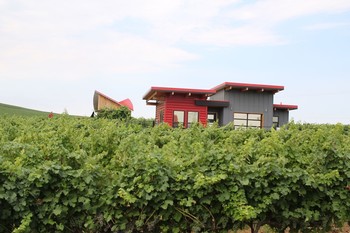 The perfect holiday gift! Purchase this gift certificate and let that special someone book a night at one of our Tiny Houses during the 2019 season.
Delivery Details: Once you complete your order, your gift card(s) will be processed and shipped via USPS mail within 2-5 business days.
Terms & Conditions: Alexandria Nicole Cellars Tiny House Gift Certificates are freely assignable and are redeemable on our Tiny House Website for a one night stay in any of our available Tiny Houses. Bookings for our 2019 season will open on January 1st, 2019 so watch for upcoming announcements.
Tiny House Gift Certificates purchased during our 12 Days of Christmas promo will expire at the end of the 2019 season.
Tiny House Gift Certificates must be protected and treated like cash. They will not be replaced if lost or stolen, and cannot be redeemed for cash. This one night certificate is based on peak rates. Should the recipient choose any options where discounts apply, the remaining balance can be used in the tasting room or towards a future night stay. No cash back.
Please visit our Tiny House website for details and virtual tours of each Tiny House. Our FAQ page is a great resource for answering many of your questions.