Boys Night Out - Player 2017
Round 2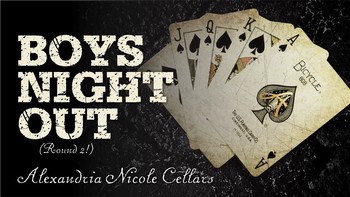 Meet the Winemaker and take his wine! It's Boys Night Out at the Schoolhouse.
Join us for a night of Vegas Style fun at the Schoolhouse. Jarrod and Matt will be here to win your wine or lose their shirts.
$45 to get in the game. Includes glass of wine, food, and your "buy-in" — a bottle of wine.
Doors Open at 6:00PM
Tables Open at 6:30PM
Championship Game at 9:30PM
Limited space available. Non-members welcome.
Come watch the games and enjoy the evening. Spectator tickets can be purchased HERE