2019 May Release "Sneak Peek" Winemaker Dinner - Yakima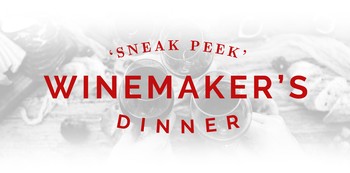 May 9, 2019 6:30pm - 8:30pm
Yakima Steak Co.
221 W Yakima Ave.
Yakima, WA 98902
Tickets $100
Multi-course meal paired with the new unreleased club wines.
Create new memories with us as we pair our unleased Wine Club wines with Yakima Steak Co.'s delicious multi-course dinner. Club Members get full access to these Wine Club favorites before anyone else! Take advantage of having the winemaking team to yourself and an opportunity to purchase our very limited Rock Star, Grenache, & Counoise before they are officially released on May 16th!
Our Winemaker Dinners are exclusive to our Wine Club Members and they always promise to offer an unforgettable experience!
Dinner is limited to 32 people. Purchase your tickets right away!