2019 May Release "Sneak Peek" Winemaker Dinner - Ballard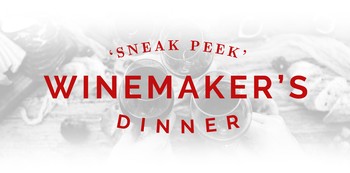 May 2nd, 2019 6:30pm - 10:00pm
Carnivore Ballard
5313 Ballard Ave NW
Seattle, WA 98107
Tickets $110
Multi-course meal paired with the new unreleased club wines.
We're joining forces with this fantastic restaurant as we pair our unleased Wine Club wines with Carnivore's paleo inspired multi-course dinner! Come meet and take advantage of having the winemaking team to yourself and get first dibs on our very limited Rock Star, Grenache, & Counoise before they are officially released on May 16th!
Our Winemaker Dinners are exclusive to our Wine Club Members and they always promise to offer an unforgettable experience!
Dinner is limited to 24 people. Purchase your tickets right away!